Kashmir is, in my opinion, one of the most beautiful places in the world. It is also one of the most militarized areas in the world. That is because Pakistan and India both profess Kashmir to be their own. This dispute has led to three wars between India and Pakistan, and decades of instability in relations between the two nuclear powers. Pakistan has taken a less militarized approach to this issue and Kashmiris who live in Pakistan Administered Kashmir are not oppressed and they live with complete freedom, the same cannot be said about Indian Administered Kashmir which is occupied by 700,000 Indian troops.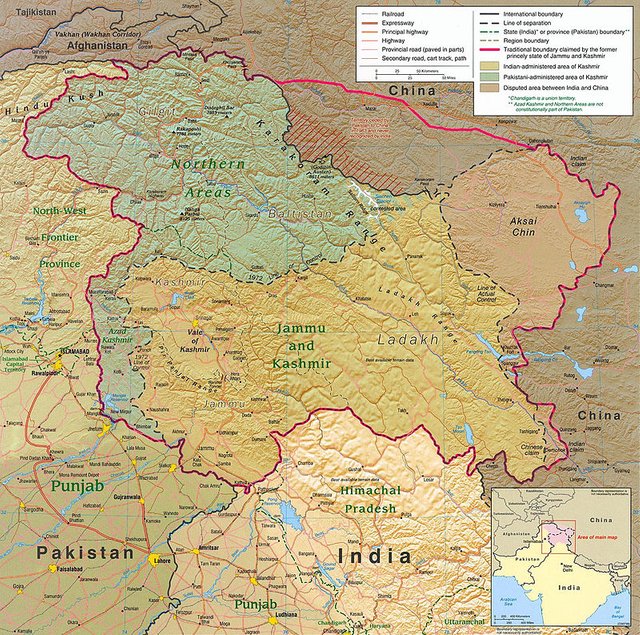 This divide has quite literally caused a split in the country and created two Kashmirs, Indian Administered Kashmir and Pakistan Administered Kashmir. There is a heavily militarized zone separating the two called the Line of Control. Kashmir is overwhelmingly Muslim and in Indian, Administered Kashmir Muslims are oppressed, mosque and schools are burned to the ground and Kashmiri Muslims endure forced assimilation and religious conversion.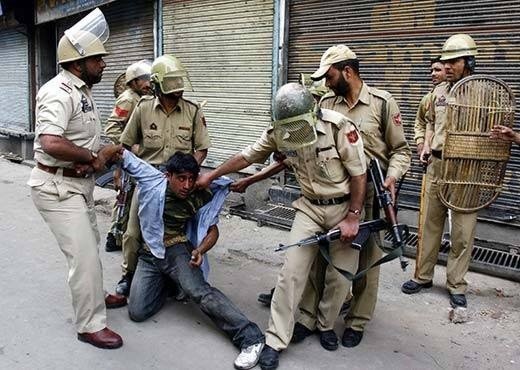 This is of course, because the dominant religion in India is Hindu, and Kashmir isn't the only place in the world where different ideologies have led to violence, it just seems to be a conflict that the world chooses to ignore. There have been numerous human rights organizations that have condemned India for a wide range of human rights violations against Muslims in Kashmir.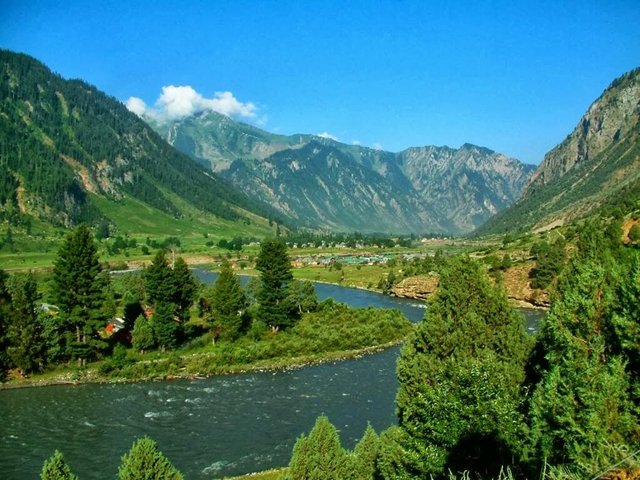 Kashmir has a unique beauty to it where snow cap mountains seem to be doing the two-step with the clouds and lush green vegetation colors in the mountains as they give way to Kashmir Valley where the Great Himalayas and the Pir Panjal Range meet. This beauty that is part of the reason India would like to keep Kashmir as their own. This is easily proven when you look at how much money India makes off of tourism in Kashmir and if that doesn't convince you, the fact that India has built more fancy hotels then schools or Universities in Kashmir should. But tourism is not the most lucrative market in Kashmir nor is it the sole reason India chooses to occupy Kashmir.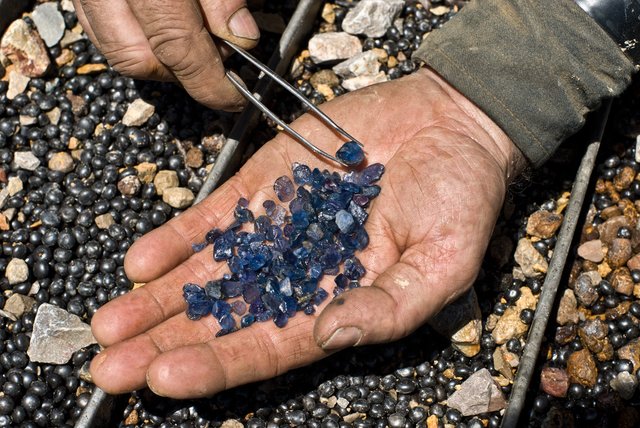 Kashmir has vibrant markets in silk, carpet making, paper mache, cement, forest-based industries, and agro-based industries. It also has a vast supply of valuable rare earth minerals from gold found in Dars, Suru, the Indus Valley, and world renown Kashmirian Sapphires found only in Jammu and Kashmir to bauxite and gypsum which are found in the Uri and Baramulla area of Kashmir. In fact, Kashmir is the number 2 producer of bauxite in the world second only to Australia. So, what is bauxite? Bauxite is the main ore used to produce aluminum which is the preferred metal used to make aircraft because it is very light. Where bauxite is you will most likely find China Clay which is also valuable and has been used for thousands of years to make pottery and sculptures.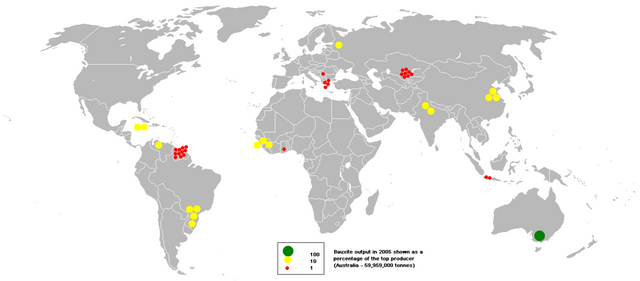 According to the Geological Survey of India, they estimated that there were 12 million tonnes of bauxite found in Chhakar (Riasi), near Songarmarg, Salal, Panhasa, Baladanu, Sangarmarg, Sukhwal-gali and Khander in the districts of Rajauri and Udhampur. Bauxite is the most valuable and abundant mineral in Kasmir by far, but it is not the only one it is just the most abundant. These deposits of Bauxite in Kashmir makes India one of the worlds top exporters of bauxite even though the rare aluminum ore is only found in Kashmir
Kashmir has deposits of coal measured at 5 million tonnes and Lignite reserves of over 6 million according to the Geological Survey of India. There is also a source of a lesser known fuel called demb-tsak or peat which can be found in the Kashmir Valley on both sides of the Jhelum River below Srinagar, it is cut and dried and used as manure and fuel.
Iron ores, gold, lead, copper, chromium, zinc, sapphires, rubies, tourmalines, bentonite, China Clay (Kaolinite), borax, gypsum, magnesite, limestone, slates, mineral paints, and sand are mined and exported daily in Kashmir but Kashmiris rarely see any of these profits from India. India is stripping Kashmiris of their land, natural resources and their right to be called Kashmiris. The international community, media, and political powers consciously choose to ignore Kashmiris putting their financial interest ahead of any kind of active measures to find peace in Kashmir and until the people of Kashmir are put before profits the idea of peace cannot be brought to Kashmir.
Written by Joziah Thayer – You more read more articles on wedacoalition.org  – Twitter @ Dapeaple